2022.04.07.
Information platform to help Ukrainian students find university offers
More than ten Hungarian universities joined the European University Foundation's initiative.
The war in Ukraine is driving people, organisations, and businesses across Europe to do all they can to support those fleeing the armed conflict. Universities are also doing their part and have already made several charitable offers: some institution provides shelter or health support, while others are already looking ahead and offer study opportunities and scholarships to those in need.
European University Foundation, the knowledge centre and mobility network of European higher education institutions, has created an information platform to collect the offers of European universities on a simple, user-friendly website. War in Ukraine – Student Support Centre is connected to the Erasmus+ Dashboard, an IT system used by many institutions across Europe, so all European universities participating in the Erasmus+ programme can access and use it easily.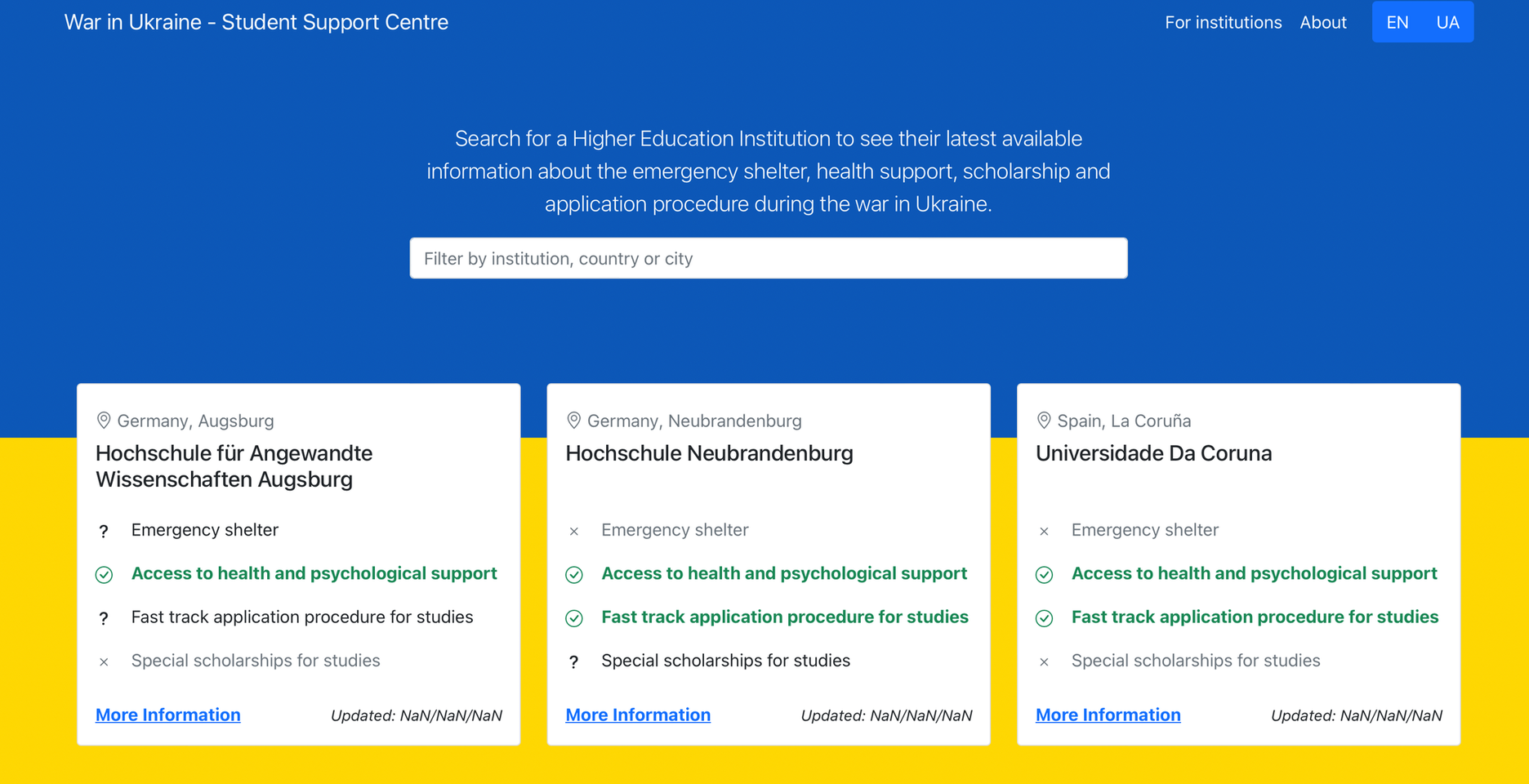 More than ten Hungarian universities and colleges have already joined the platform, and the EUF is looking forward to welcoming more institutions – for members of the Erasmus+ network, uploading their offers is just a few clicks away. European University Foundation is also encouraging everyone to spread the news about this platform among student groups, charity organisations and NGOs supporting refugees, in order to connect more students in need with institutions that wish to help them.
Last modified: 21-04-2022